By Miller McHaney: As per usual, there are a lot of striking questions going into 2019's NFL training camp in terms of fantasy football prospects. Not only have fantasy team owners been pro longingly desiring a jump on boom or bust predictions, but also a deep dive into potential sleepers and breakouts of fantasy football. Luckily in this article, those burning and torturing questions that fantasy owners are dying to know, will be evaluated.  Without farther a due, I present you a few players and teams to watch for at certain positions that could raise some eyebrows before the season starts.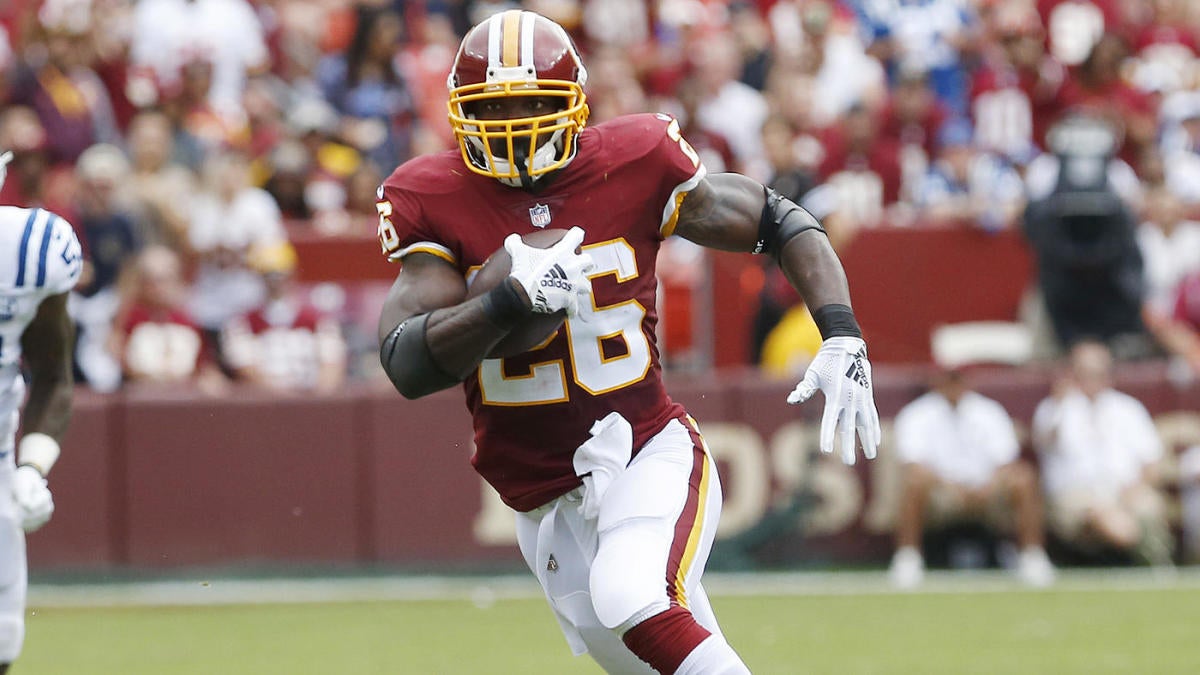 Did Adrian Peterson do enough to earn the starting spot in Washington?
Since the emergence of Alfred Morris in the 2010's, every year, the backfield for the Washington Redskins has been a big question question mark that hasn't really been answered. Yes people, I understand Adrian Peterson turned the clock and rushed for over 1000 yards, but can he really do that again as an aging 34 year old? With Derrius Guice breathing down his neck for carries and the hyper efficient Chris Thompson likely slated for the change of pace role, the backfield remains even more shady. At the start of last season, everyone except Semaje Perine looked to make up a running back by committee. The point here that I'm making is that this backfield should most definitely be outcast until last resort. The most likely to get quality touches this season permitting injury should still be Adrian Peterson, and Derrius Guice should get some here and there. Last year, the plan was to let Guice watch and learn to potentially blossom in the years to come based on their similar run styles. After spending a 2nd round pick on Guice, Washington was looking to have the former college star eventually carry the load last season, but after suffering a torn ACL last season which kept him sidelined all year, his health is still called into question. He recently tweaked his hamstring which also gives him even more questions on his health coming into this season. Both have hefty injury histories as of now, and Chris Thompson might be on his way out of Washington at some point this year as rumors about him being cut have been booming. Although, Thompson is used mostly as a pass catching guy who can find open grass when he gets the chance, he has had mild success in Washington when healthy. The Redskins won't be eager to let go of someone with his talent and pedigree and will try to maximize all their options. To add to this mess, the Redskins also drafted former Heisman finalist, Bryce Love from Stanford. Right now, this backfield is a nightmare in terms of a fantasy draft, and for sure something fantasy owners need to steer clear from. Seemingly the best advice is to stay away, but Peterson could be a valuable stash in mid to late rounds of any draft in 10-14 team leagues. 
Who will be the Green Bay Packers Wide Receiver Two?
The Green Bay Packers have an odd approach to their game plan for wide receivers every year. After obviously Davonte Adams, their receiving core lacks clarity.  We all know what Davonte Adams is capable of showing, but the burning question is who is slated to be the wide receiver two? The three receivers outside of Adams that should get a multitude touches week in week out will be Equanimeous St. Brown, Geronimo Allison, and Marquez Valdes-Scantling. My suggestion here is to take a hard look at Geronimo Allison for a solid WR3 or bench slot. After good 2018 campaign, Allison reeled in 2 touchdowns and 303 yards on only 20 catches in just five games, while averaging 12.5 PPR PPG in fantasy. His value should expand this year solely on the fact that the packers have retooled their team through the draft and free agency, so guys like Devante Adams and Jimmy Graham can have more success, meaning more one on one coverage for Allison. Adding in the fact that Randall Cobb, the long number two option is gone, and that Green Bay can never stick with a starting running back, means that Rodgers will have to become confident in another option. Last year Allison showed flashes at times that he's worthy of that sort of role in a pass first offense. This is a steal if Aaron Rodgers can stay on the field this season.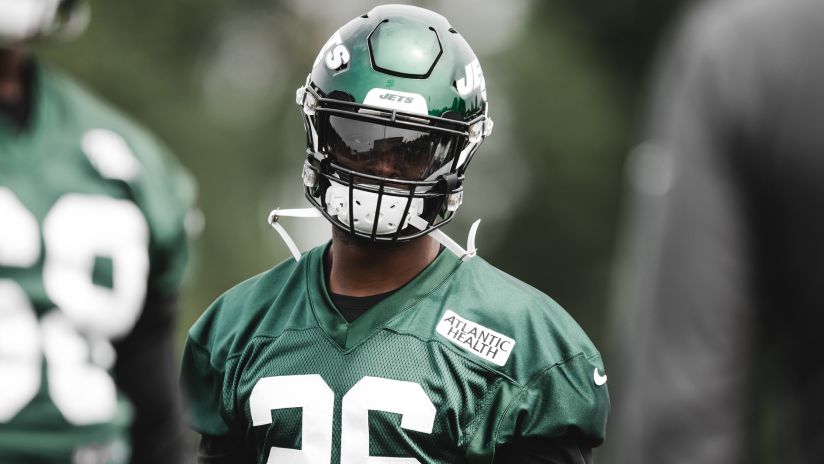 Are the New York Jets officially back?
Are the New York Jets relevant in fantasy football? Yes, in fact they will be from this year on. The only player people are focused on from the green team in MetLife Stadium is Le'Veon Bell with a small shout out to the receiving core. The receiving options will be solid, with Robbie Anderson, former rookie standout Chris Herndon and Quincy Enunwa hopefully returning healthy. Along with the Jets signing former Washington Redskin, Jamison Crowder. Although, what most people are going to miss on in this year's drafts will be former number three overall pick, quarterback Sam Darnold. With a solid rookie season of experience intact, Darnold came away with 2,865 yards passing with 17 touchdowns and 15 interceptions. Not Patrick Mahomes worthy, but a decent fantasy option. Darold's talent is out of the question, and to add all of the weapons the NY Jets front office established around him, Darold maybe on his way to a breakout season. Provided the receivers stay somewhat healthy and the addition of two time All-Pro, Le'Veon Bell, the offense is primed to take a colossal leap forward in 2019. Some concerns come with the offensive line, but Darnold has shown ability to scramble and make use of his legs which are only positive things when it comes to fantasy football. Make a note that Sam Darnold should be drafted, and don't be afraid to draft any other New York Jet. 
Is there a beam of light in the Black Hole?
Usually it's tough to find at least a tiny beam of light in a black hole. But in the Black Hole that is the Oakland Raiders, there was at least one small beam of light. That light's name was Jared Cook, but he is now a New Orleans Saint. Oakland faces the tall task of filling a potentially lethal tight end spot, as well as many others offensively. A possible sleeper candidate you should look at here is Darren Waller, who is next in line for the starting role. Waller is the epitome of a red zone threat at 6'6", 255 pounds. Waller doesn't have a long track record of filling up the stat sheet with only 18 catches for 178 yards and 2 touchdowns in his career, but that's why fantasy owners should take a flier now, before he becomes a necessity in an industrializing offense. The Raiders should have a cutting-edge offense this year with acquisitions in Antonio Brown, Tyrell Williams, and Josh Jacobs. Waller should be open more than any of the other options based on their track record of success. He'll be a sneaky tight end pick up to feel confident about late in drafts. 
Can Devonta Freeman stay healthy?
The biggest red flag surrounding the always high-powered Atlanta Falcons' offense the health of the running back room. Since he first came into the NFL, Devonta Freeman has had a bad case of the injury bug as he has yet to play a full season in his entire career. However, Atlanta is giving Freeman every opportunity to regain his spot because of his substantiated track record. Though, at some point there must be a last straw, and if he can't play more than 8-10 games this year it'll be very hard to see the Falcons retain their faith in him. In past year, the Falcons have been able to invest their stock into Tevin Coleman when Freeman gets hurt. But Coleman has now taken his talents to the bay in San Francisco and is now out of the picture. So now the Falcons are left with Ito Smith, who rushed for 315 yards and 4 touchdowns on 90 rushing attempts averaging a lackluster 3.5 yards per carry.  With the durability concerns for Freeman, along with the lack of depth in the backfield, look for Ito Smith to get opportunities and make a potential splash this year. 
With Antonio Brown and LeVeon Bell gone, will anyone step up in Pittsburgh?
Shifting the focus to the post 'Killer Bee' era of Pittsburgh football, the Steelers lost two fantasy football icons in LeVeon Bell and Antonio Brown which raises a lot of questions in Pittsburgh. This offseason, many are wondering if there's anyone left of importance in fantasy football besides the young superstar, JuJu Smith-Schuster. The truth is, in my opinion there really isn't. James Conner will have a tougher time this year provided teams will now be game planning their defense around him, boxes will be more crowded and Jaylen Samuels is right behind him demanding for carries. Looking at the other notable options, names that come up are Donte Moncrief and Vance McDonald. Players with mild success and unproven track records and now all of a sudden expected to carry a heavy load. Those players probably won't be drafted into anything but extensive leagues so for now, don't waste a flyer on any in Pittsburgh except JuJu. 
A sleeper looming in Charger Land?
The final target flying under the radar but probably standing over the radar is LA Chargers wide receiver Mike Williams. Imagine being 6'4" 220 lbs, running a 4.4 40 yard dash and catching a touchdown one in every four catches. Well then, just imagine being Mike Williams. The former 7th overall pick in the 2017 Draft hasn't been given many chances by the Chargers since entering the league. After an unbelievable career at Clemson he's sat behind Keenan Allen and Tyrell Williams for his short tenure, but as mentioned before, with Tyrell Williams gone to Oakland, Mike Williams will be given the chance to become a very nice complement to the prolific Keenan Allen. Last year he managed to haul in 664 yards and 10 touchdowns on 43 catches. A player that has value based off solely touchdown and chunk plays, he has tremendously high upside with an offense that boomed last year along with the assistance of the arrival of a top defense. He's gaining traction in the fantasy world and he needs to be sought after as a borderline WR1/2 in this year's draft. Most people won't see him that way yet and that's why he's still under the radar now. Though standing at 6'4 and 220 pounds, he's definitely a red zone threat to say the least. With previous injuries to tight end Hunter Henry, running back Melvin Gordon, and Keenan Allen, he should be a heavily utilized option for Philip Rivers this year. Much like the other guys mentioned before, he's a young asset that is way more likely to boom or bust even if they get traded to another team. As a lot of fantasy football players know, to be successful in a league, the key is to stay active and keeping your roster young, as half the other owners won't pay attention. So, to get ahead of the curve keep an eye on these players and situations early. Don't be afraid too waste an early round flyer on Mike Williams.